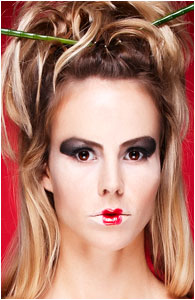 One of Atlanta's top Media Makeup Artists, Andrea is an experienced, professional Commercial Makeup Artist specializing in media makeup for print and editorial photo shoots, television and television commercials, corporate video and commercial video shoots, fashion and runway makeup, agency photo shoots and special effects shoots.
As an educator and guest speaker, Andrea performs at seminars, workshops and live demonstrations across the country.
With over 20 years experience, Andrea is capable of creating any look imaginable making her one of Atlanta's most sought after Media Makeup Artists.